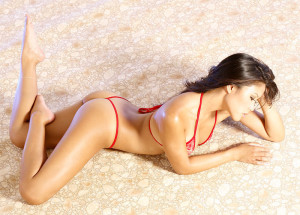 $145 for all Active Sample Image Links(Paid Sample Image Access).  This allows you to view all the sample images(currently over 2,600) and BTS teaser videos as they become available and updated throughout the various sites within the network. If you make this purchase, be sure to message Sara, sara@womenofperfection.com  afterwards (since Moses is not always available to respond, but is also copied in), so that she or Moses can add you to the database for the user id and password, send your legal name and actual age and acknowledgement of image use(see below). Generally activated within two hours between 7 am to 11 pm PST. 
You'll be added to an e-mail database and notified when updates and special promotions are offered, which is nearly daily, or simply follow Moses on his personal facebook page as he makes announcements of what has been updated. (This option includes the BTS teaser videos).
NOTE: Certain girls have individual sample image access pricing. These are noted on the various sites. Same purchase terms and request process applies. These girls are included in the all active link access but require a separate access requirement. E-mail us for details.
Image & Video Use and Restrictions: By purchasing images, access and videos from the Women of Perfection network of sites, you agree that: All purchased images and videos are for personal use only. Resale, reproduction and redistribution(e-mailing, wi-fi sharing, net-ware sharing) of any of the images(both print and digital) and videos is strictly prohibited. At no time is any image or video purchased allowed to be copied/posted or modified in any way on the internet and shared with any public or private domain or other individual parties by electronic or hard copy means. Printing of images or still frame images from videos in whole or in part is not authorized for any reason and is strictly prohibited. Loading images and videos on personal media devices of the individual making the purchase, such as smartphones, iPads or tablets is permissible. At no time are images or videos purchased allowed to be used for legal, moral or business determinations for any reason, of any of the persons featured. All image and video sales remain copyrighted and use rights are reserved exclusively to Moses G. Marquez and Spirit Enterprises Ltd. and those assigned and/or authorized parties. All applicable privacy laws apply to all models featured and all models are and were 18 or over the age of 18 years old at the time of image and video capture. By purchasing the sample images viewing access, you acknowledge that you are of the age 18 and older and that you will not distribute or display images to minors, share or resale the images for any purpose. All Purchases Are FINAL. **Teaser videos are generally 15 to 20 seconds in duration. Note: All pricing subject to change, without notice.